We share our plans for engaging with Next Gen clients to help us to shape our future…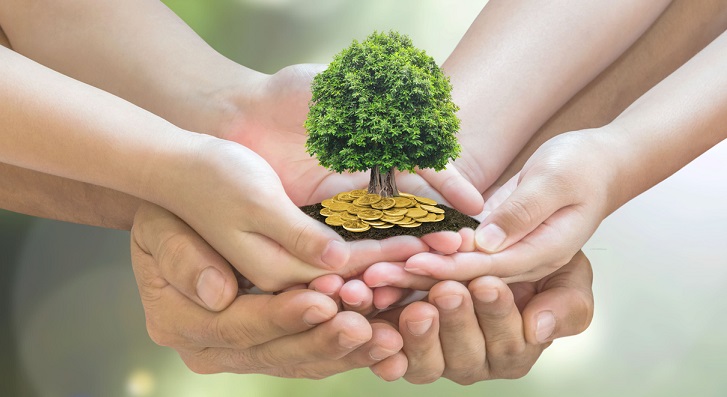 In the next 30 years it is predicted that £5.5 trillion will pass between generations in the UK, creating what is being referred to as 'the inheritance economy'. In this article we share that research and consider what we need to be doing now to connect with the next generation more effectively. 
Passing on the Pounds
Research into intergenerational wealth carried out by the Centre for Economics and Business ( Cebr), has identified that over 70% of household wealth in the UK is now held by the over 50s. That generation has enjoyed an unprecedented period of well paid work, generous pension provision and a boom in house prices that is unlikely to be repeated, leaving the next generation far more reliant on inherited wealth and parental support than any of their predecessors.
Much of that wealth is due to rising house prices but trends in home ownership are changing. A big decline in the under 35s getting on the housing ladder, together with lower levels of job security and high rents (particularly in the South) render saving significant sums almost impossible until much later in their careers.
The challenge for Advisers
While the lifestyle and working patterns of our 'Next  Generation' clients may be very different to their parents, our experience is that they do share many of the same aspirations in terms of establishing a home, being financially independent and able to plan their financial future.
As advisers we need to be able to step up at the points on their financial planning journey when they may be searching  for information (not necessarily education) and be ready to share ideas and resources to help them make their own decisions.
Over 59% of IFA's are Over 50
75% of advisory practices have no active policy to recruit younger advisers yet younger clients naturally want to engage with their own generation.  So investment in the next generation of advisers and a recruitment policy that reflects the needs of all clients is essential.
We support our team to continuously develop and advance and where appropriate move into advisory roles.  We are delighted that two of our Financial Planners, Nick Evans and Paul Welsh are now actively stepping into lead roles with clients alongside the existing FPC partners and further recruitment is a priority for us.
Communication 
In addition to age, other factors cited as having a negative impact on younger client retention are convenience and distance (they move away from home!) so investment in technology to improve communications, access and security is essential. Most significantly, a feeling that they are not part of the relationship highlights the need to involve the next generation at the earliest opportunity so that a wider family financial plan can evolve from day one. Family AGMs are the way forward!
Over the coming year our FPC Next Gen planners and advisers will be directly connecting with our potential Next Gen clients to re-design how we deliver ongoing reviews, news and share information so that we can add value earlier on in the relationship and support the families we work with more effectively.
We will be inviting our Next Gen clients to get involved so that they can help us shape our service.
Source: Passing on the pounds – The rise of the inheritance Economy; Wealth Transfer in the UK – The continuing story of the inheritance economy; Cebr for the Kings Corust Trust February 2017