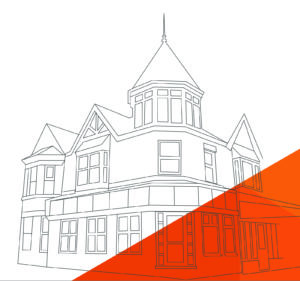 As the FPC team has continued to expand, it was only a matter of time before we completely ran out of office space, but after 20 years as part of the Ainsdale community, we'd be sorry to say goodbye.  The great news is we don't have to!
We're delighted to share the exciting news that we've acquired the adjoining building on Station Road and work is now underway to join the two sites together.  Our aim is to create an inspiring place to work and visit, with improved facilities for staff, clients and partners, including spacious meeting rooms, open plan spaces, improved hospitality areas and extra parking (with charging facilities).  We've also invested in a new robust IT infrastructure to support collaborative working in a post-COVID world.
Although we've been successfully working remotely during the COVID-19 crisis, we miss being together.  Over the coming months, we're also planning to continue to expand the FPC team so we need to be together to help our new recruits learn the FPC way and immerse them in our culture.
Our clients and partners remain our priority at this time and we're determined that our service levels will not be compromised by the current crisis or the office move.  We're hoping to be back in our new offices before Christmas, but until then, the team will continue to work remotely, but will be contactable as usual.
This significant investment reflects our commitment to build on our 30+ year track record of making a difference to our clients' lives, helping our partners to add value to their own clients and supporting our local community, to ultimately ensure FPC's long term future.
We're excited and optimistic as we enter the next chapter in FPC's story and we would like to thank you all for helping us to get here!
We look forward to welcoming you to the new improved Lancaster Terrace in due course.  We'll be keeping you updated over the coming months…