FPC is proud to be involved with a fund dedicated to helping local women to overcome challenges to achieve their ambitions…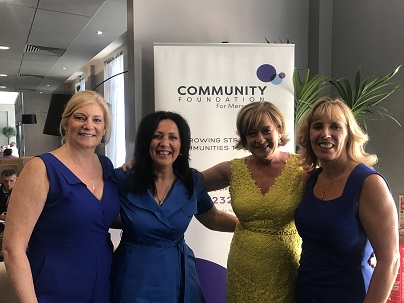 The Financial Planning Corporation (FPC) is delighted to support the Merseyside Women's Fund, an initiative launched at the recent Merseyside Women of the Year Awards by the Community Foundation for Merseyside and Lancashire.
The Community Foundation helps individuals and organisations to support their local communities. Part of a long established national network, they are an independent charity and direct giving to where it is most needed and will have the greatest impact.  FPC works with them to help clients support projects or causes that are important to them, either through direct gifting or by establishing their own Family Foundation.
A recent study, commissioned by the Community Foundation for Merseyside, identified key issues affecting women and girls in Merseyside which range from  lack of confidence, aspiration and resilience to struggles with mental wellbeing, social isolation, domestic violence and abuse.
Grants will be awarded to local groups working with women and girls throughout Merseyside and the launch of the  fund has been warmly welcomed by local charities and grassroots community groups, many of whom have suffered cuts in funding in recent years.
Partner at FPC, Moira O'Shaughnessy comments:  "All my life I've been lucky to be encouraged and supported to be the best I can be – at home and at work.  Many women are less fortunate.  Despite their best efforts they meet challenges financially, emotionally, culturally or due to health reasons or other circumstances beyond their control. This dedicated Women's Fund will help to address those challenges on Merseyside by giving financial and practical support to women in our region who need a leg up.
My partner, Bernice Blundell and I celebrate 50 years between us in financial services this year. We have marked that milestone by supporting the launch of the Women's Fund.  We encourage others to help to get this fund off the ground so its valuable work can begin."
Rae Brooke, Chief Executive of the Community Foundation for Merseyside comments: "The support we have received from Moira, Bernice and the team at FPC in promoting the fund has been phenomenal. Only with the help of like-minded individuals and organisations can we strive to make a long term difference to the lives of other women in need."
The Community Foundation for Merseyside will receive an allocation of approximately £70,000 from its national membership body, to enable the launch of the new Merseyside Women's Fund but it aims to raise £1 million to create a fund that can then be sustained to support local women for generations to come.
FPC also supported the Merseyside Women of the Year Awards so that family members or friends of the nominees could attend and celebrate their achievements. Like the Community Foundation, these awards reach the parts that others don't and are truly inspirational.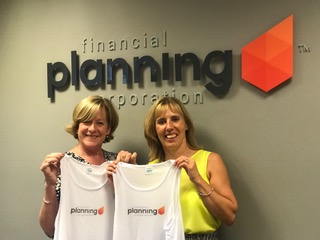 A team from FPC is running in the Ormskirk 10k event on Sunday 23rd September.  Bernice is aiming for a personal best and Moira will be attempting not to finish last! All sponsorship money raised will be donated to the Women's Fund.  If you would like to sponsor us, please visit the Community Foundation'sMyDonate page where you can make an online donation (make sure you include your name and/or a brief message making reference to FPC so that we know it's from you). 
To find out more about how to support the Women's Fund, contact Moira or Bernice on 01704 571777. Visit the UK Community Foundations website to find out more about the national network and how it works in your region.