We are delighted to announce that Helen Thomas is the latest member of our team to achieve Chartered Financial Planner Status, the highest certification available to financial planners in the UK.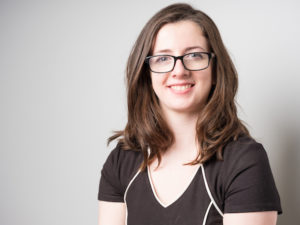 The Chartered Insurance Institute (CII) Chartered Status is widely accepted as the 'gold standard' qualification for financial planners and is available at both company and individual level. FPC was one of the first financial planning firms in the UK to be awarded Chartered Status back in 2008 and all members of our advisory and planning team have either achieved or are working towards this goal through the CII or CISI (The Chartered Institute of Securities and Investment).
So what does Chartered Status mean and how do our clients benefit?
First and foremost, it allows FPC to demonstrate a strong commitment and investment in the continual professional development of our team in order to raise standards of knowledge and technical competency.
Chartered Status also allows us to:
Keep up-to-date and plan for increasing industry regulation and media scrutiny
Investigate and consider new and evolving distribution channels
Uphold values aligned with the CII's professional code of ethics
Commit to financial industry best practice
All of which supports us in our mission to deliver the highest quality of service and strive to achieve positive outcomes for our clients.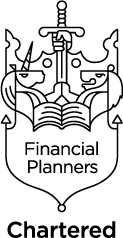 What's involved and how much commitment does it take?
The first step to gaining Chartered Status is to become 'Diploma' qualified which involves passing six exams, usually over a number of years. In Helen's case, the process took just under 18 months, having passed 'Certificate' level exams previously. The next step is to work towards the Advanced Diploma in Financial Planning. This involves passing a minimum of four 'Level 6' exams, each of which is a 3-hour long written exam. The whole process involves passing 14 exams in total.
FPC funds all exam costs and encourages team members to make use of all of the technical resources at their disposal within the firm to support their learning. Most of all team members are encouraged to work collaboratively and to make the most of the many decades of experience amongst the ranks.
Helen comments "As I've progressed through the modules, the exams have gradually become harder and so, as you can imagine, the time it takes to revise for them has gradually increased. The exams are on-top of my day to day work commitments and so the majority of study is done in my own time. However, FPC does give us additional study leave for exams which is invaluable.
In order to achieve Chartered Status, you must also have five years of experience in the Financial Planning profession. I joined direct from University in September 2014 and so have been in the profession for just over five years.
I am a firm believer that professionalism begins with qualifications so I've worked hard over the last 5 years to gain Chartered Status. The plan is to continue to work towards Fellowship and beyond!"
Managing Partner, Moira O'Shaughnessy comments: "Helen's achievement is a reflection of her commitment not only to her own personal development but also to supporting FPC's clients. She has the perfect combination of technical capability and personal compatibility and we are delighted to support Helen and all of the team to fulfil their potential and be the best they can be."