As you know, here at FPC we're always looking for ways to make a difference by supporting groups and initiatives, both in our local community and further afield.  As well as supporting our clients' own personal fundraising efforts, we've been able to allocate funds to a whole range of fantastic initiatives which are more than worthy of our support. We'd like to share them with you…
Ainsdale in Bloom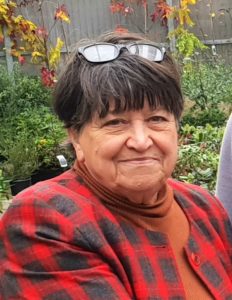 Ainsdale is a more attractive place to work thanks to the tireless efforts of an amazing group of volunteers who give their time to the RHS Ainsdale in Bloom campaign, with a truly inspirational local lady, Brenda Porter, at the helm.
We first met Brenda when she knocked on our door to ask if a group of local youngsters with learning difficulties could build a flowerbed in our car park, as part of an initiative to boost their confidence and help them integrate into the community.  Brenda and her group have achieved huge success since, securing an RHS Gold award in 2018 and 2019! We were delighted to make a financial contribution for the ongoing work for Ainsdale in Bloom and look forward to continuing our support in 2020.
We're also grateful to Brenda for introducing us to Sandpipers and Natural Alternatives (see below…)
Sandpipers
Sandpipers is the Southport centre for Revitalise, a national charity that provides respite care in a holiday setting for disabled people and their carers.  FPC was delighted to sponsor the Christmas Fair last week at which we presented a cheque for the refurb costs of the volunteers' facilities.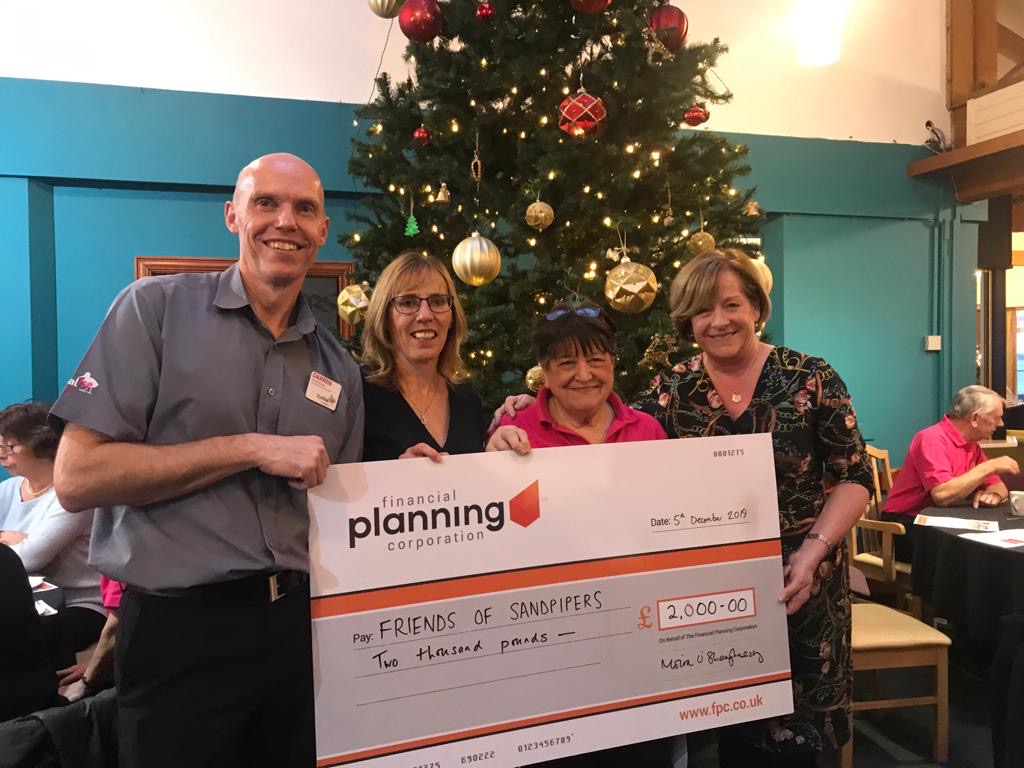 Natural Alternatives
A newcomer for FPC, Natural Alternatives is a biodiversity programme which provides work and training opportunities for local people to manage the coast and countryside areas of Sefton. Opportunities to get involved in specialist woodworking or the management of nature trails, woodland and rights of way allow young people, vulnerable adults and people with learning disabilities to improve work skills, self-esteem and team building.  FPC's recent contribution has funded the rangers' Christmas trip to Liverpool.
MeCycle (Autism Initiatives)
Based across the road from our office in Ainsdale is MeCycle, a social enterprise, bike shop, workshop and café, which is owned and operated by the charity, Autism Initiatives.  The Women's Group was set up by the charity to bring together local women who are on the autistic spectrum with the objective of reducing isolation and helping to nurture communication and personal skills.
This year FPC contributed towards the cost of the Women's Group Christmas outing and will be looking to support the group both practically and financially in 2020.
Hillside AFC
Following calls from the British Heart Foundation and FA for grassroots and amateur football clubs to save more lives from cardiac arrests, we were delighted to offer our support, in the form of a contribution towards a new defibrillator, to the Hillside Athletic Under 11s Football Club, based just outside our home town of Ainsdale.
The parents and coaches at the club were extremely appreciative and have been busy getting trained on how to use it since.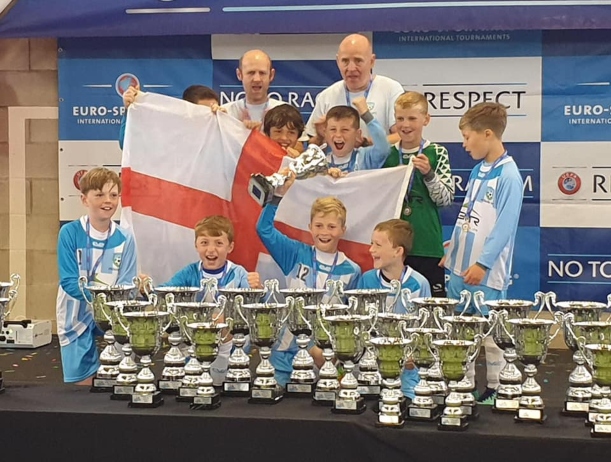 Burnley Boys & Girls Club
The Burnley Boys and Girls Club delivers support, education and opportunities to young people and their families in Burnley and the surrounding area.
The FPC team attended the opening of the club's memorial gardens in October to celebrate its 120th anniversary and to commemorate past members who gave their lives in the First World War. We went armed with basket balls and equipment to help the club's members to perfect their skills, thanks to FPC's Investment Director (and basketball coach), Mike Lea.
FPC client, Allan Webster (whose Christal Foundation supports the club) and Karen Morris, our colleague from the Community Foundation for Lancashire were both made Honorary Members at the celebration event.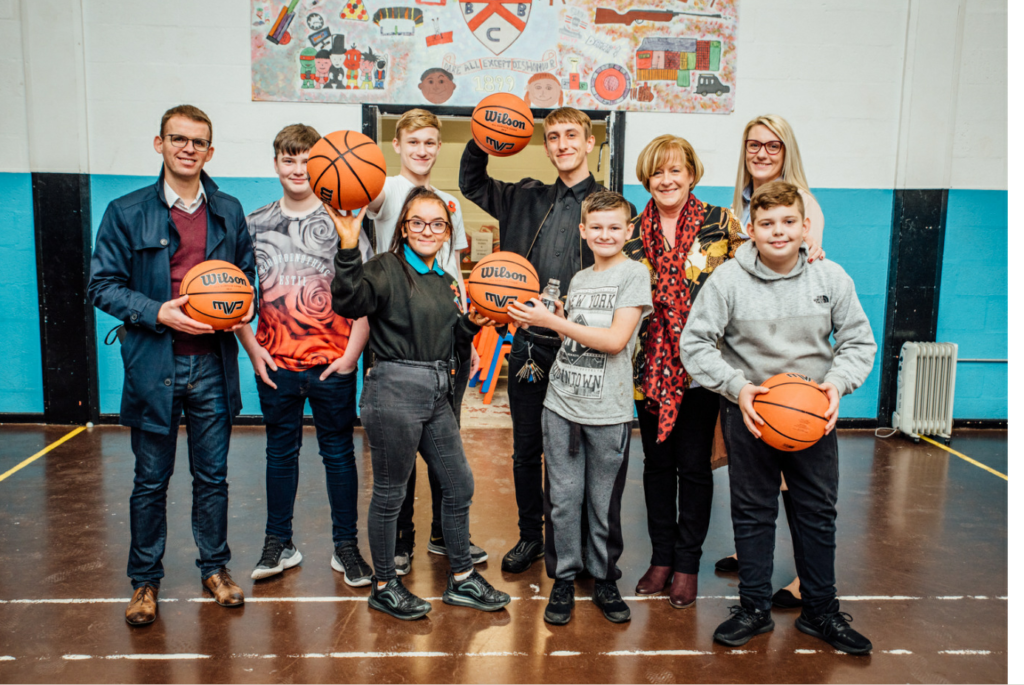 Lisa Wilson Scholarship Fund
Back in March we were privileged to attend the 'Lisa's Dream' gala night at Southampton Solent University in support of our clients and good friends, Clive and Trish Wilson as they marked the occasion of their daughter's 40th birthday and 17 years of helping young adults in her memory. The Lisa Wilson Scholarship Fund was established by Clive and Trish as a tribute to Lisa following her death in a car accident whilst travelling in Australia in 2002. We were proud to make a donation to the fund which supports young people who can't afford to live out their college dream by contributing to the cost of their higher education.
The Mango Tree
Founded by our clients, William and Gail Fulton in 2003, the Mango Tree's orphan support programme aims to give better access to education for orphans, disadvantaged children and young people in Kenya.  This year the Big Give Christmas Challenge resulted in our contribution being doubled and the Mango Tree was able to exceed its target of £65,000. Congratulations to everyone involved!
Happy Older People (HOP)
Created by National Museums Liverpool, Happy Older People (HOP) is a network which promotes age-friendly arts participation by bringing together older people, artists, cultural organisations, community and health and social care providers.  FPC has supported a round of grants known as 'HOP Pots' which will contribute to the cost of new partnership projects, making it easier for older people to access the arts during 2020. We'll keep you informed on how the Pots will be allocated..
It's been a busy year but we're not resting on our laurels just yet. We're already making plans for some exciting new initiatives in 2020 and beyond which we'll be unveiling in our newsletters next year. In the meantime, we would like to wish you all a peaceful, healthy and happy Christmas and New Year.