We are delighted to congratulate FPC Chartered Financial Planner, Helen Thomas on attaining Fellowship of the Personal Finance Society (PFS), the most prestigious level of professional achievement in our industry.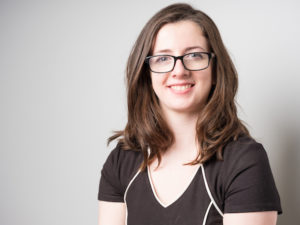 The PFS is the leading professional body for the financial planning profession in the UK and is part of the Chartered Insurance Institute, the world's largest body for insurance and financial services. The PFS Fellowship programme requires a substantial commitment to study, with a series of examinations and qualifications needed to attain the title.
Helen is not the only member of the team to have achieved this coveted status. Chartered Financial Planner, Nick Evans is also a proud Fellow of the PFS, our Investment Director, Mike Lea is a Fellow of the Chartered Institute of Securities and Investments (CISI) and Partner, Bernice Blundell is Fellow of the Pensions Management Institute (PMI).
The dedication of our whole team to their continual professional and personal development is matched by our commitment to support them covering all costs and allocating time for formal study and mentoring. Not only do they work towards Chartered status (having already studied at degree level) other options include taking on the challenge of the Certified Financial Planner or specialist qualifications in areas such as pensions, trusts and later life planning.
Good for us and good for you
These achievements evidence the knowledge, skills and technical capability of the team so our clients can be confident that their planning is in safe hands. Our professional partners benefit too as they can look to us for guidance, confident we have our finger on the pulse through continual access to high calibre financial planning publications, reports, events and formal training sessions so we can provide the most relevant, up to date advice
Helen comments: "I'm very proud to be awarded Fellowship Status after over six years of study. It has been my ambition to reach this level to demonstrate my knowledge and technical capabilities. The whole team at FPC has supported me and I can't thank them enough for their encouragement."
Managing Partner of FPC, Moira O'Shaughnessy comments: "We're all extremely proud of what Helen has achieved, particularly at such a young age and I'm confident she will continue to go from strength to strength. We've created a formidable team here and as FPC enters its 39th year we are investing in the future and are now actively recruiting with exciting opportunities within our planning and administration teams. We are also launching an apprenticeship programme in the Spring when we will be returning to our new state of the art offices in Ainsdale. We look forward to an exciting 2021 and to welcoming clients and professional partners to visit our new home when it is safe to do so."
For more information about career opportunities at FPC, contact our Head of Operations, John Phelan: john@fpc.cp.uk.