We've helped numerous clients to give to causes that are close to their hearts over the years and they never cease to inspire us with their generosity but now and again they go above and beyond to try to make a difference.
We've all been touched by the events in Ukraine over the last few months, but our clients, Dominic and Andrew Copsey have decided to embark on a humanitarian trip to Poland and Ukraine as part of a series of initiatives to support Ukrainians whose lives have been devastated by the events in their homeland.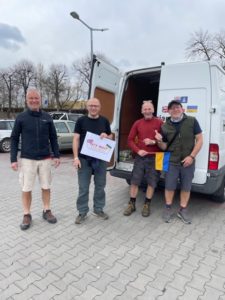 The plan is to take donations, collected at two local Ukraine centres, to the Ukraine border using two people carriers. Once there over a period of 3-4 days they will be taxiing refugees to local host families in Poland, Germany and other local relief centres.  They will also be acting as a delivery service, collecting and paying for essentials including food, medicines, baby food and delivering to the point of most need.
One of the main aims of the trip is to bring 3-4 vulnerable families, all with the required visas, back to their host destinations in the UK.
Dominic comments: "To be honest, I have struggled with this horrendous situation and didn't want to just sit there, watching images of families in dire need and just give money to some faceless charity so we decided to try to help out!"
The cost of the trip is being covered by the brothers, but they are looking to raise money to cover the purchase of stocks of much needed prioritised aid (e.g. medicines, non-perishable food, personal hygiene items) in the UK and/or Poland before they can be delivered to the selected charities and NGO's working there.  The plan is to then buy more vital supplies locally in Poland.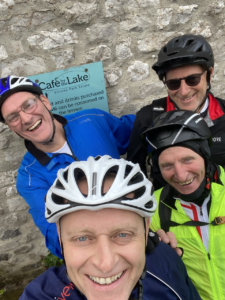 The brothers are involved with a local charity, Pats Party which so far has raised over £120k for various causes in recent years. Last year the brothers cycled from Land's End to John O'Groats and on the 22nd April Andrew and Dominic, together with some other dedicated Pat's Party committee members, hosted a night of live music from the Fleetwood Mac tribute band, Go Your Own Way, to help raise extra funds for the trip.  They are also planning to return to Poland and Ukraine next month.
The plan is to raise £10,000 for essential supplies for Ukrainians in need.  If you would like to find out more or help with a donation to enable Dominic and Andrew to meet their target, check out their Just Giving page.