It's been 12 months since the FPC Foundation was launched, in partnership with our friends at the Community Foundation for Lancashire and Merseyside (CFLM), to create a lasting legacy, with the objective of funding projects that support financial education/inclusion, intergenerational activities and social mobility.

Just before Christmas we decided to turn our attention to emergency funding for a number of local organisations which look after some of the most vulnerable people in our community, all of which had been severely impacted by the COVID-19 pandemic and in particular, groups working with families to address food/meal shortages over school holiday periods.
Last week we received a report from CFLM describing how our funds have been utilised, with some heart-warming feedback from some of the beneficiaries.  It's encouraging to see that we're really starting to make a difference to the lives of disadvantaged people living in our communities and we think you'll agree, the feedback certainly makes humbling reading…
Litherland Youth and Community Centre (LYCC)
A well-established youth and community centre providing in-house and outreach activities and support, advice and information for children, young people, families and the wider community.
Project Summary: To offer support to local families over Christmas and beyond.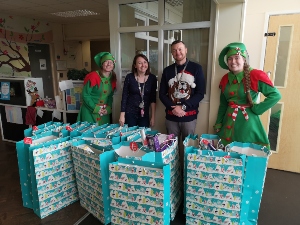 Project Details
The FPC Foundation grant allowed LYCC to provide local, vulnerable families with support throughout and beyond the Christmas period, including food hampers and toiletries as well as toys and gifts for the children.
Feedback (from schools and partner organisations)
"The staff at LYCC have been amazing during the past months and during the national lockdowns. The support you have offered has been greatly appreciated by our families. I know that the families involved have found it really difficult especially those whose circumstances have changed literally overnight."
"The emergency food relief has been a vital lifeline for our families over this difficult time. Your parcels helped support families on low incomes, benefits and those that have been isolating due to Covid and are without a support network to help. They have also enabled us to connect with our families and have been used to engage other agencies that could further support them."
"Our partnership has been strengthened due to the generosity of your organisation and I can report that some families on the Kirkstone Estate would have gone without food without our partnership. The toys at Christmas made Christmas for many of the children on our estate who sadly would have had nothing without the toy hamper. A heartfelt thank you."
Venus
A community based charity working to support women, children, young people and families in crisis in South Sefton.
Project Summary: To purchase food items and provide fuel vouchers to local vulnerable families.
Project Details
The grant allowed Venus to support families and individuals with access to food and emergency energy provisions, helping to alleviate the pressure on mental health, family relationships and financial difficulties. There has since been an improvement in all of these areas and there has been an improvement in these areas and Venus has been able to offer further long term support, in addition to the grant provision, to begin to build resilience in the community.
Feedback
"I don't know where i would be without this help and support, thank you."
"Thank you for helping me out, just when i needed it. I really appreciate it."
"The food parcel i received was overwhelmingly lovely and I appreciate all the support from Venus."
"We were able to support a mother (DJ) of two children with a history of domestic abuse and poor mental health to register for benefits, secure suitable housing and obtain provisions for food, gas and electric and Christmas toys for the children. This support has alleviated the pressure on DJ's mental health, provided secure and suitable accommodation for her and her children and enabled us to offer further support and share information to reintegrate DJ back into the community."
Paper Cup Project
The Liverpool based charity supports rough sleepers and people who are or are at risk of becoming homeless with essentials, advice and signposting to services that can ultimately provide a way out of homelessness.
Project Summary: To provide Christmas wellbeing packs to vulnerable people who are homeless.
Project Details
Working with two schools, the charity provided Christmas packs for people experiencing homelessness and those tackling addiction who were temporarily housed over the Christmas period. Three groups of young people made Christmas cards to go inside the packs, which helped to educate them about homelessness and loneliness at Christmas as well as allowing them to share their lovely positive messages. Gifts to fill 130 bags were purchased and the bags were filled by some of our volunteers and distributed across the city before Christmas Eve.
Feedback 
"Feedback came from the staff at the temporary accommodation provisions, all of whom were extremely grateful. When we were dropping the gifts off, we met one service user who simply told us 'thank you', which was more than we needed to hear."
Homestart Southport & Formby
Home-Start offers advice, guidance and practical support to families whose circumstances are difficult for a variety of reasons.
Project Summary: To provide supermarket gift cards to vulnerable people in the community to help with Christmas expenses.
Project Details
The distribution of £35 Asda gift cards to 41 families on 21 December 2020.
Feedback
"Thank you so much for everything you have done for us this Christmas. The kids were delighted with their presents and we loved our food and treats. It has been a strange and lonely time for us, which has made us appreciate what you do for us even more." (Beneficiary)
"Families tell me that they really appreciated the kindness of the FPC Foundation for donating the vouchers. They were touched by the kindness of strangers who were thinking about them and wanted to help. During these difficult times, families have valued the support of Homestart as an organisation that is there for them. They say that they always get a quick response from Homestart when they have problems that they need help with." (Homestart)
Parenting 2000
The charity runs a range of services that provide emotional and practical support to vulnerable children, young people and families from their 2 Centres in Southport and Crosby.
Project Summary: To make and distribute 95 Christmas stockings for children and young people.
Project Details
A total of 95 age-appropriate Christmas stockings were created and distributed directly to families in the community who have suffered hardship due to the COVID pandemic. These children and young people attend Alchemy Youth Club and are from some of the most vulnerable families that the organisation works with in their Early Help Programme.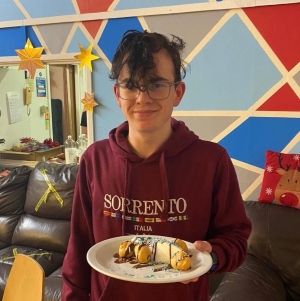 Feedback
"Receiving the Christmas dinner and my stocking was a really positive and meaningful experience. I am not sure how I can put into words how much it meant."
"I think that the presents and the whole Christmas session was wonderful, I had the best time eating my roast and I am so glad I got to see my friends and staff before Christmas!"
"The gifts were wonderful and very surprising also the Christmas dinner was very nice."
"It was so thoughtful, even though I had been only going for a month at this point they got it right down to the things I really like and I constantly use everything."
Netherton Park Community Association
The Association aims to provide community facilities and activities to promote social welfare, education, recreation and leisure within the Netherton Park area.
Project Summary: To support low-income households with energy costs and essentials.
Project Details
A variety of dry and fresh foods were sourced and distributed to targeted families and individuals and crisis food hampers were also provided to people in distress or facing benefit delays. Essential hygiene goods and emergency pre-payment energy cards were also sourced and distributed for vulnerable families and individuals.
Feedback
"RW, 28, who has autism, lives in a communal block of six flats and requires support with his health, finances and general wellbeing. We have connected him with a health mentor, arranged for him to receive PIP and, through calling on him weekly with food and cleaning products as well as introducing him to a community connector, we have helped to improve his living conditions and enhanced his confidence, which has made a vast difference to his life."
One Knowsley
The charity assists the voluntary sector with the advancement of education, promoting good health and relieving poverty and sickness and is the lead partner for the Knowsley Kitchen project.
Project Summary: To provide Christmas food hampers to vulnerable community members.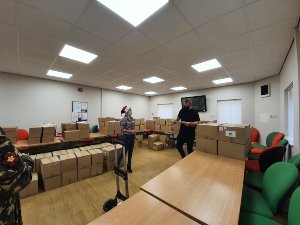 Project Details
The project enabled the charity's usual boxes to be supplemented and provided the opportunity to assemble and deliver 36 festive versions of their Family Feast boxes, which provided 2 meals for 4 people per box equating to 288 meals for 144 people.
Feedback 
"A lady in her late 50s suffering with oesophageal cancer, who had worked all her life but was now in receipt of Universal Credit as her sick pay had run out, was a recipient of the Christmas food box. Money was scarce and she wasn't well enough to shop for Christmas dinner, even if she had been able to afford the food. Due to the cancer she could only consume small amounts, so spread the meal throughout the day with the starter at 12pm, main meal at 4pm and the desert at 7pm. She said it was the best Christmas meal she had ever had and it made her Christmas day!"
For the next phase of funding we plan to turn our attention to longer term grant making, with a focus on education and young people so watch this space…