It's just over a year since we launched our client portal, FPC View and we're delighted to say that we now have two thirds of our clients onboard and more waiting in the wings to sign up.
We introduced FPC View to both improve and simplify our clients' access to their financial information but also to boost security at a time when cybercrime is increasingly in the spotlight.
Here's a reminder of the benefits that FPC View delivers to our clients:
Everything in one place – FPC View allows you to see your investments, savings and pensions at a glance, access bank account balances, property valuations and other financial data and associated paperwork, all in one place.
Ease of access – You can log on using any device, whether it be laptop, tablet or smart phone app and get 24/7 access.
Security – The portal delivers safe and secure client communication via document sharing and secure messaging, as an alternative to email, and because messages are stored on an encrypted database, rather than your computers or mobile devices, they offer a safer alternative.
Flexibility – You can decide what you use it for. Some of our clients use it simply to view documents that we have sent securely, whereas others store their entire financial history on FPC View.
Ease of Use – Don't worry if you don't consider yourself to be tech-savvy too. The portal is really intuitive and the FPC team is always on hand to offer initial training and ongoing support.
Privacy – Clients can also limit the information that is visible to the team at FPC. So, for example, if they add their bank account details, they can view current statements/transactions but choose to keep that information private.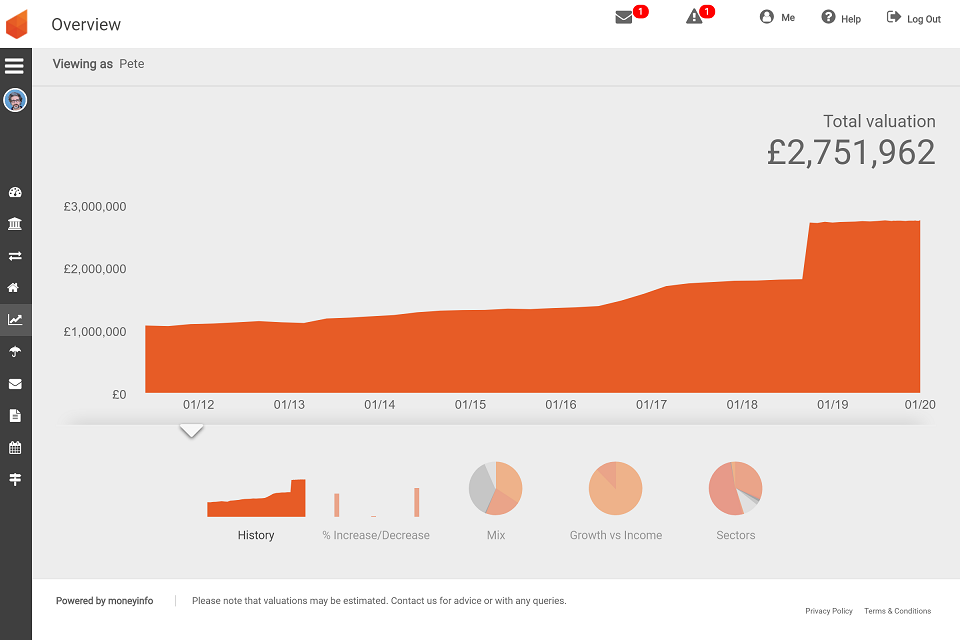 Don't just take our word for it. Here's what some of our clients have to say about their experience of using FPC View:
Ernie says:
"In my opinion, FPC View is the 8th wonder of the world! It's become part of my daily routine so every morning when I check my emails, I'll go to the FPC View app to check my balance. It just gives me confidence and peace of mind that my money is still there.
If I have a meeting with the FPC team, they'll follow up by updating the app with all the information discussed so there's no more paperwork to store away and potentially lose. It's a very tidy, compact system too and once you've got over the initial hurdle of getting to know your way around, it's a great, easy to use tool. I'd be lost without it now!"
Allan says:
"My advice to anyone considering moving over to FPC View is don't worry if you're not particularly technically minded. You can't break it because if you make a mistake, it can instantly be undone. I think it's only when you have the confidence to really delve into all of its functionality that you start to appreciate what it's capable of.
Before a review, Moira and Paul can log onto my account and get an overall view of my investments, with up-to-date valuations. There's peace of mind too knowing that if anything happened, both FPC and my family can see exactly where everything is. Documents are stored away, safely and securely so they're always on hand when they're needed, without having to dig around in paper files or on your computer.
For me, FPC View ticks all the boxes!"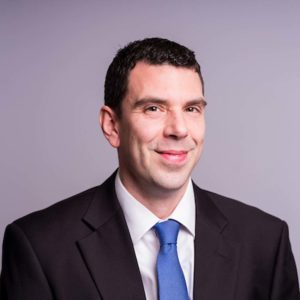 Chartered Financial Planner at FPC, Nick Evans comments:
"Many FPC clients will have encountered the challenges of getting technology to work seamlessly. It's fair to say we've had some false dawns before we selected FPC View but the moment the app landed in the Apple & Google store in early 2020 we realised this one may be different. Initial feedback from our test users at the start of the process confirmed that the user experience was above all, intuitive, which was really reassuring and then the questions started – how can I use FPC View to do/record/track etc.. so we knew our clients had started to appreciate the scope of its capabilities.
The main benefit of FPC View has probably been its flexibility. Users can happily just stick to the basics which means better data protection all round. But the extra functionality is there too and it's great because it just provides us with more ways to make life simpler for our clients.
Another interesting development is that some of our clients have started to introduce the benefits of FPC View to other younger members of their family.  So for example, some clients may have kids who have recently started work or are saving to buy a house so FPC View is being used to help to get them organised.
As for plans for the future, we've got a pipeline of developments to roll-out over the next 12 months, including new news and investment update pods, plus further updates to valuation feeds and the option to link to your other professional advisers.
We look forward to welcoming our clients back to Ainsdale and talking through the developments face to face."
In the meantime, please give us a call if you're not using FPC View yet and you'd like to find out more and experience the benefits.