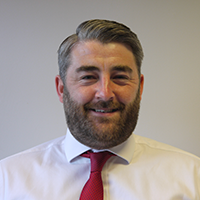 This month, FPC's Investment Director, Mike Lea reflects on our investment journey in 2019. Although last year was certainly a noisy period for investors, given the many global economic and political headlines, it may surprise some that it was also very rewarding, for both cautious and more adventurous investors.
Here's a quick summary of the key points but to access the more detailed version, click on the link at the end of the article…
The majority of equity and fixed income markets provided well above average positive returns over 2019, bouncing back strongly from a weaker 2018. The US continued to lead the developed world, with the main equity index S&P500 providing a total return of 29%, whereas the UK saw a lower, yet still impressive return of 18% from the FTSE All Share.
Fixed income investors were handsomely rewarded with an increase in the value of their holdings, alongside their expected income payments, but the return is unlikely to be repeated in the coming year.
Looking forward, the improved political clarity resulting from the December election has initially been welcomed by markets, but the UK remains in a transitionary period in 2020.
There is reason to be optimistic that equity investors will see positive returns again in 2020, as the global economy continues to expand, albeit forecast at a slower pace.
Click on this link to read a more detailed version of Mike's report: 2019 Investment Review & Outlook for 2020