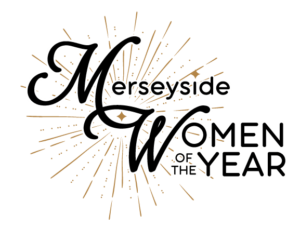 FPC returned to the Merseyside Women of the Year Awards last week for the first time in three years to celebrate some of the region's most talented and inspirational women.
The awards were founded to ensure that women who would not ordinarily be in the spotlight were found, seen and heard on the MWOTY platform. FPC was introduced to MWOTY by the Community Foundation for Merseyside back in 2018, when we supported the launch of the Women's Fund for Merseyside.
This year FPC sponsored the Business Leader category and personally presented the winner, Jennifer Greenan with her award for her work as Co-founder and Director of E-Verve Energy Ltd, one of the UK's leading independent providers of electric-vehicle charging-infrastructure, and as founder and trustee of the Electric Futures Charity Trust, which aims to raise awareness of issues our planet faces today with tomorrow's generation.  The overall Merseyside Woman of the Year 2022 was Jubeda Khatun, artistic director of grassroots combined arts festival, Blackfest.
Managing Partner at FPC, Moira O'Shaughnessy comments: "We were delighted to sponsor the awards once again this year and show our support for all the amazing women across Merseyside who have achieved great things, sometimes against all the odds, and we are proud to sponsor the Business Leader award category in support of other businesses who are committed to making a difference."
For a full list of the winners and runners up, visit the MWOTY website.