Celebrating the legacy of the Lisa Wilson Scholarship Fund
Gala dinner raises £11,000 to help young people to live out their College dream…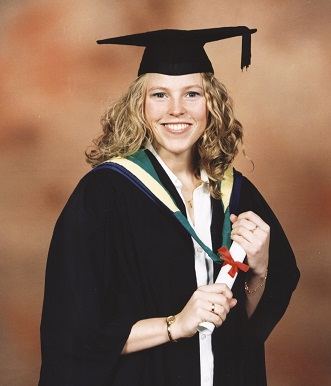 Managing Partner of FPC, Moira O'Shaughnessy was honoured to attend the 'Lisa's Dream' gala night at Southampton Solent University in support of clients, Clive and Trish Wilson on 15th March as they marked the occasion of their daughter's 40th birthday and 17 years of helping young adults in her memory.
The Lisa Wilson Scholarship Fund was established by Clive and Trish as a tribute to Lisa following her tragic death in a car accident whilst travelling in Australia in 2002. The bursery fund helps young people who can't afford to live out their College dream like Lisa by contributing to the cost of their higher education.
The event, attended by 120 guests, represented a thank you from the family and the charity for all the support that they have received since Lisa's passing.  A raffle auction and silent auction raised in excess of £11,000 for the charity.
To date 97 students have benefited from the fund which has raised over £290,000 to date and guests were privileged to hear from a number of students who shared their stories and gave testament to the very tangible impact that the scholarship fund has had on their lives.
Lisa had previously been awarded a posthumous honorary doctorate by the university and the Vice Chancellors joined the students in paying tribute to the Wilson family on what was a proud but very emotional night.  With entertainment from Abba Rival and Martin Murphy and host, Mike Osman (comedian and impressionist), the evening had a real party feel.  Lisa would no-doubt have been on the dance floor and her memory most definitely lives on.
Moira comments: "We're proud to be able to support the fund with a donation from our philanthropy budget this year.  The courage and commitment Clive, Trish and the Wilson family have shown over the years is humbling and the way they have channelled their grief into doing something to help others is truly inspirational.  As Clive said on Friday, every £1000 raised represents a year in a student's life so through this fund Lisa's legacy is 290 years of education."
Making a difference while creating a lasting legacy in a loved one's honour is a wonderful way of transforming pain into joy.  We are keen to support clients in their personal fund raising efforts and allocate a budget each year for that purpose.  More significantly, and at our expense, we can also help clients to establish their own family foundations, targeting the specific causes that are close to their hearts.
We also stand ready to support all of our clients' families when they face difficult times in their lives.  Bereavement in particular requires a level of sensitive yet proactive support to reduce the burden of administration and financial concern while finding time to just listen and understand.
If we can help please contact us at moira@fpc.co.uk.  To find out more about Lisa's Dream and the Lisa Wilson Scholarship Fund visit www.lisathedaddy.com