Together we can make things happen…
FPC is committed to making a difference in our local community and further afield…
As well as supporting our clients' personal fundraising activities, throughout 2018 FPC has supported a range of great initiatives.  Find out more about how we've helped to make a difference this year: 
MyTime
MyTime is a community based support group for children aged 5 to 18 years who have a parent in prison. The group was set up by Dr Lorna Brooks, a Senior Lecturer in the School of Education at Liverpool John Moores University.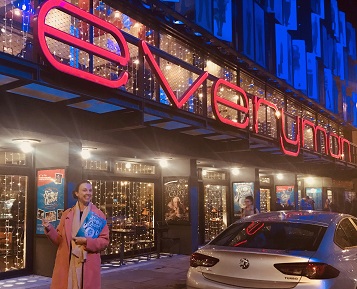 While writing her PhD on families affected by parental imprisonment and the role of community based support, Lorna learned about the many challenges that children of prisoners face and the stigma which can follow them throughout their lives.  MyTime's weekly support group involves a combination of therapy and fun in an environment where the children can relax, socialise and share their issues.
FPC's support allowed Lorna to take a group of 24 MyTimers to the Snow Queen panto at the Liverpool Everyman this month.  A very happy Lorna (pictured) comments "I've received so many thank you messages from the families about last night's panto trip. We've got happy children all round so thank you so much.  You've made a huge difference to these families who find Christmas time particularly hard."
Jen's Friends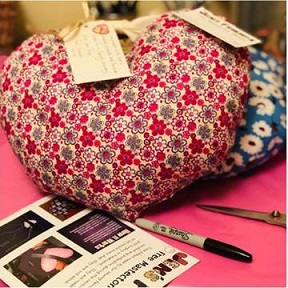 Jen's Friends makes heart-shaped pillows which are designed to provide comfort and protection following a mastectomy operation.  This cause is particularly close to our hearts this year as one of our team's family members is currently recovering from breast cancer surgery.
The pillows are made from donated materials and are supplied free of charge (or ideally in return for a small donation).  Our Christmas donation will contribute to the cost of fillings for the cushions and postage for the next six months.
Women's Fund and Merseyside Women of the Year Awards
Launched at the Merseyside Women of the Year Awards by the Community Foundation for Merseyside, the Women's Funds for Merseyside and Lancashire are dedicated to helping local women to overcome challenges and achieve their ambitions by providing financial and practical support.
Both Bernice and Moira have been asked to join the funding panels of each foundation and yesterday had the privilege of being part of the process of awarding grants of over £140,000 to groups throughout the region.
A team of 'runners' from FPC also took part in a sponsored 10k race in Ormskirk with all donations going to the Women's Fund and further fund raising initiatives are planned for 2019.
FPC's support of the Merseyside Women of the Year Award 2018 also enabled family members and friends of the nominees to attend the awards ceromony to celebrate their achievements.  We have also committed to sponsorship of the Women's Group category for the 2019 awards.
The Mango Tree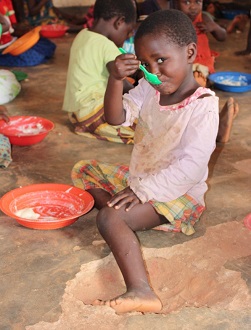 The Mango Tree was founded by our clients, William and Gail Fulton in 2003 as a humanitarian response to HIV and AIDS in Kenya and Tanzania.
The charity's Orphan Support Programme ensures that vulnerable orphans remain living in their communities with guardian families rather than having to be institutionalised in orphanages. Since 2003 The Mango Tree has supported over 30,000 orphans with education, foster care and healthcare and development assistance.
This year's donation from FPC helped The Mango Tree to reach their £50,000 target and access all available matched funding as part of the Big Give Christmas appeal.
House of Memories
FPC has been proud to support National Museum Liverpool's House of Memories dementia awareness programme since it started in 2012.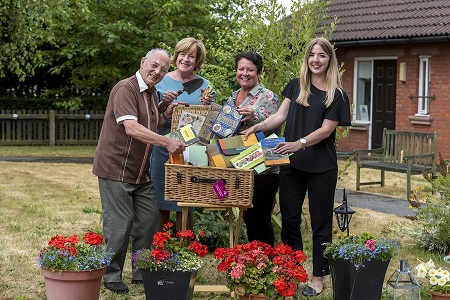 This year we sponsored their Sense of Summer memory baskets which were designed to enable carers and people living with dementia to enjoy sharing summer time memories together and to stimulate conversation about the past.
With FPC's support, five baskets containing multi-sensory items relating to the great outdoors were distributed to nominated care homes in Halton, Knowsley, Sefton, St Helens and Wirral.  Moira had the opportunity to attend one of the presentations at James Dixon Court and see the residents experiencing the benefits in action.
We would like to thank our clients, professional partners and team members for their continued support and wish you all a Merry Christmas and a happy and healthy 2019.