It's been an exciting month at FPC as the firm continues to expand its management and advisory capacity and celebrates the team's latest exam successes.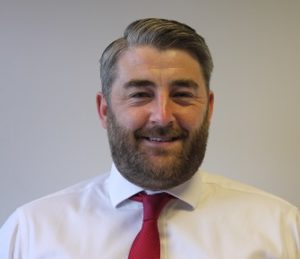 Earlier this month Mike Lea joined FPC as Investment Director, bringing over a decade of investment management experience to the role. Mike is a Chartered Fellow of the Chartered Institute of Securities & Investments (FCSI).  He will be helping the firm to strengthen its investment management services and forge stronger links with its professional partner network in the North West.
Mike comments: "I am delighted to have the opportunity to contribute my knowledge and experience to FPC's in-house investment proposition and enable its clients to determine and meet their financial objectives."
Meanwhile, Chartered Financial Planner, Nick Evans has completed his Personal Finance Society Chartered Fellowship qualification.  This is the highest level of qualification available from the UK's largest professional body for financial planners and demonstrates an outstanding commitment to attaining professional qualifications and technical competence.
In addition two more of our team have taken a further step towards Chartered Financial Planner status with Helen Thomas successfully completing the AF5 qualification in Financial Planning and Will Carter achieving the AF4 qualification in Investment Planning.
To support the team FPC have engaged Adam Owen, who is currently Vice President of The Personal Finance Society. Adam has worked with some of the UK's largest financial institutions as well as regulators in the UK and Isle of Man during his 25 year career in financial services and he is particularly focused on professional development and consumer protection.
Speaking about the engagement, Adam said, "These days, time allows me to work with only a small number of firms, so I am delighted to have this opportunity to support a great company like FPC who are committed to the professional development of their team."
"Managing Partner, Moira O'Shaughnessy comments: "Part of my role as Managing Partner is to support the development of our team and ensure that we attract and retain the most talented financial planning and investment professionals in the North West.  Our clients deserve the very best. We are all delighted to welcome Mike Lea to our ranks and my congratulations go to Nick, Helen and Will.  All their hard work has definitely paid off!"
We're always on the look-out for highly talented, committed individuals to join our team.  Take a look at our Careers page to find out more about life at FPC and get in touch if you think you have something special to offer.