The phrase 'charity begins at home' is apt for FPC's latest community support initiatives in Ainsdale.
This month we've not only had the opportunity to support the Ainsdale in Bloom campaign for the third year running but have also discovered another great local charity which is worthy of our support, all thanks to Brenda Porter, a truly inspirational local lady.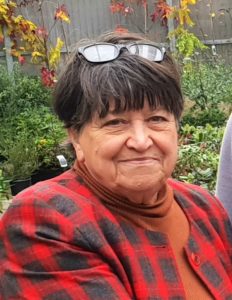 We first met Brenda when she knocked on the door of our office in 2018 to ask if a group of locals could build a flower bed in our car park. On further investigation we discovered that her main objective was to provide work experience and skills to a group of youngsters with learning difficulties, to boost their confidence and self-esteem and generally help them to integrate into the local community.
Significantly, Brenda has now introduced us to Sandpipers, the Southport centre for Revitalise, a national charity which provides respite care in a holiday setting for disabled people and their carers. Moira had the opportunity to visit the centre earlier this month and meet General Manager, Darren Holloran and comments: "I went to Sandpipers expecting the atmosphere to resemble a care home setting but I was greeted by something that felt more like a holiday camp with the dining room set for a glorious breakfast, guests preparing to set off on various day trips and music and entertainment lined up for those who remained. Darren's previous experience in the leisure industry has most certainly influenced the effort that all staff put into making all guests truly feel they are on holiday. The centre is geared up to support those with quite severe disabilities and also dedicates three weeks of the year to those suffering from Dementia so we will be connecting Darren to the team at the House of Memories to help enhance their offering further."
FPC will also be making a financial contribution to the Friends of Sandpipers, founded by Brenda Porter to help install WiFi throughout the centre so that all the guests and their carers can get instant internet access – something most of us take for granted these days when we are on holiday.
At the age of 80, Brenda isn't planning to slow down any time soon. She is the very heart of the community locally and has been transforming the lives of Ainsdale residents for decades. As a result, the FPC team have nominated her for recognition in the Merseyside Women of the Year awards and are pleased to announce she's made it to the finals.
Moira comments:  "It's been a privilege to meet Brenda and find out about some of the fantastic causes that she's involved in. She really is a powerhouse but is also one of the humblest people I've met in a long time. We look forward to working with her on further local initiatives in the future."
Voting for the Merseyside Women of the Year awards is open until Monday 10th June and will close at 11.59pm.  You can find out more about the worthy finalists and vote here.  The award ceremony takes place on Friday 28th June at the Crowne Plaza, Liverpool so watch this space…