As this week is Mental Health Awareness Week, we'd like to share some news of a great new service called The Worry Wizard from one of FPC's friends, Amy Smythe.
Amy is an accredited Counsellor and Psychotherapist with the British Association of Counsellors and Psychotherapists with over fifteen years' experience in both private practice and the charity sector.  She was introduced to us by one of our clients, who have not only benefited from her support but have also gone on to contribute to the funding of the animation featured on the link at the end of the article.
To summarise, The Worry Wizard helps children and young people, their parents and carers to develop tools to manage their worries before they become bigger issues that affect their wellbeing.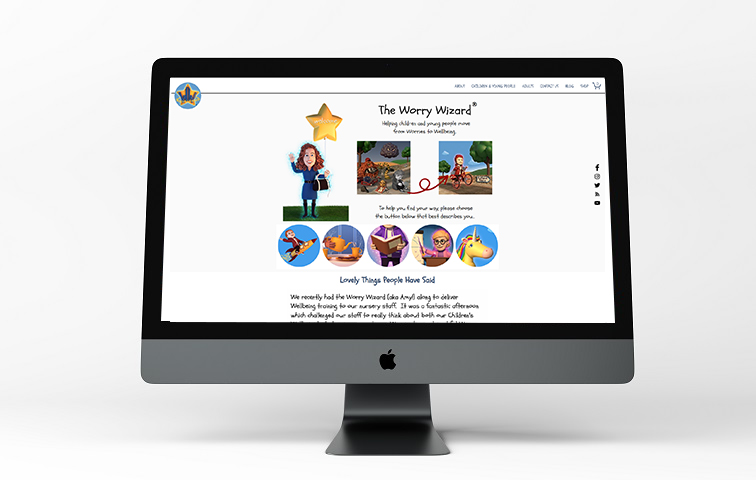 According to the Mental Health Foundation, 70% of children and young people who experience a mental health problem have not had appropriate interventions at a sufficiently early age.
Amy comments: "I find this statistic devastating. I frequently witness the consequences that arise from delayed intervention, both for the child but also for those who care about them. The Worry Wizard seeks to avoid a child feeling alone by offering a warm supportive community and a soft landing place that nurtures emotional connection between children, young people and adults, enabling a move from Worries to Wellbeing."
The Worry Wizard may be particularly beneficial during the current crisis. Managing Partner at FPC, Moira O'Shaughnessy comments: "Children and young people are experiencing enormous uncertainty right now, complicated by their enforced isolation from school or social contact with friends. It's more important than ever that we spread the word about the Worry Wizard to enable the move from Worries to Wellbeing."
To find out more about this fantastic service, visit The Worry Wizard website or check out the animation on YouTube.