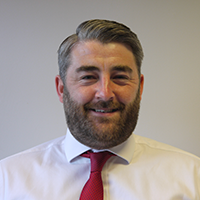 Welcome to our quarterly investment review by FPC's Senior Adviser & Investment Director, Mike Lea.  
Here's a quick summary of the key elements (but to read the full report, click on the link at the bottom of the page):
Ukraine-Russia war brings financial volatility back to the fore
UK share markets outperform global peers
Inflationary pressure extends on the back of food and energy supply disruption
China turns to fiscal stimulus to support the weakening economy
Q1 2022 has delivered another seismic shock to the global economy with war unbelievably starting on European soil, almost two years after the onset of the global COVID pandemic. The humanitarian and economic consequences of the war have been tragic.
Financial markets have reacted accordingly with increased volatility in the earlier part of the period and price weakness seen across most asset classes. Whilst the economic impact of the war is somewhat contained to Eastern Europe and Central Asia, the effect of higher commodity prices is intensifying global inflationary pressures, in turn causing a headache for central bank interest rate decision makers.
Click here to access the full version of Mike's report: Q1 2022 Investment Review