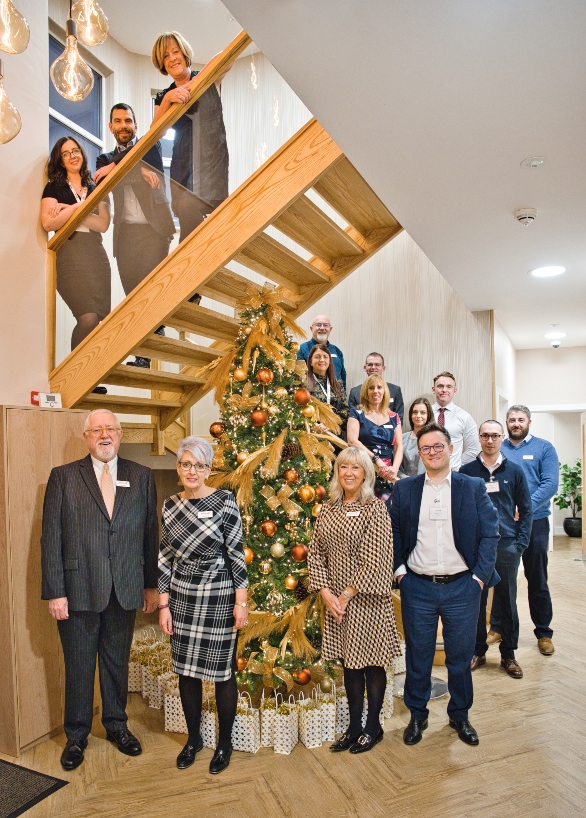 We are delighted to say that we moved back into our newly refurbished and extended home in Ainsdale at the end of October and managed to enjoy a short time back together to acclimatise after an 18 month absence.
However, following the Prime Minister's announcement on Sunday, we have taken the decision to return to working from home, although the team is manning the fort in socially distanced relays to deal with Christmas post and matters requiring attention before the holidays.  Whilst this is a blow, the safety of our team and clients is paramount and with the benefit of our experience of remote working gained over the last 18 months, not to mention the fantastic support we've had from our IT partners, ITSOL, we aim to keep the wheels turning, with minimum disruption to our services.
Our investment in our building and IT infrastructure, together with our commitment to continuing to strengthen the team aims to ensure FPC's long term future.  We've built a solid and sustainable business and we're proud of what we have achieved so far, but we realise that none of it would have been possible without the support of our clients, friends and partners.
Although we may not be able to  physically welcome you all back to the totally transformed new office as soon as planned, we'd like to give you a sneak peek of what you can expect to see when you visit.  In this short presentation by our Managing Partner, Moira O'Shaughnessy (recorded before the PM's announcement on Sunday), we've provided an overview of the firm's ambitious wish list for the building project and outlined our vision for the future as we approach our 40th anniversary next year.
Our office will close from 5.00pm on Thursday 23rd December 2021 and will reopen on Tuesday 4th January 2022.