We are all aware of the growing impact of the COVID-19 pandemic on our communities and the immense pressure that it is placing on the most vulnerable within our society.
The FPC Foundation
In a response to a call from our partners at the Community Foundation, we are directing the first donation of £5,000 from our newly formed FPC Foundation to the LCRCares COVID-19 Community Support Fund.
Our donation will fund a local charity, Venus based in Bootle to help vulnerable families and those in supported living (including refugees and previously homeless individuals) who need emergency food and care provision now.  Funds will help with a range of immediate needs including transport and petrol costs, baby food and nappies, toiletries, cleaning products, dried/tinned/fresh food and outdoor toys for children to exercise in the garden/yard (e.g. skipping ropes, hula hoops) and paper/pens and printing costs.
We have also offered practical hands on support from our team and access to our office facilities too if they are needed.
Across the UK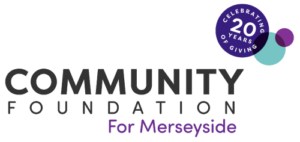 Community Foundations across the country are working with the The National Emergencies Trust and British Red Cross to raise and distribute funds to support communities made most vulnerable by the coronavirus outbreak.
Each of the 46 local Community Foundations have an in-depth understanding of their local area, what the priority needs are and how best to address these issues, so they can ensure the funding goes where it is most needed and can make the most impact.
They are now approaching businesses, business networks and individuals for help, in addition to speaking to their existing donors to ask them to align their funds with the emergency fund.
Rae Brooke, Chief Executive of the Community Foundation for Lancashire and Merseyside, comments: "We enjoy an excellent relationship with FPC and are thrilled to be working with a like-minded organisation that wants to ensure their giving delivers the greatest possible impact. In this current crisis more and more families are finding it difficult to make ends meet. Vulnerable people are fearful and some really struggle to cope. What's uplifting is that when facing such immense challenges, this is a time when true community spirit can be seen at its best."
We'll be officially launching the FPC Foundation later in the year but we decided that the current unprecedented crisis warranted an immediate response so we are now up and running!
If you would like to make a donation of any size to help to make a difference, you can do so at the Red Cross website.