FPC has started 2020 as it means to go on by pledging our support to some worthy local community support initiatives, covering a range of causes which are close to our hearts.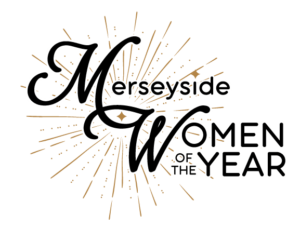 Merseyside Women of the Year Awards
First of all, we are proud to be sponsoring the Merseyside Women of the Year (MWOTY) Awards for the second year running. This year is special as it's the 10th anniversary of the awards and an opportunity to highlight both the achievements of past winners and all the wonderful initiatives that women in Merseyside are involved in right now.
Last year we also sponsored the Women's Group category and were delighted to present our award to RASA, a local organisation which has been working tirelessly to support victims of rape and sexual abuse for the last 35 years. This year we're planning on sponsoring a category with a learning/educational focus. We'll be revealing more shortly so watch this space…
Nominations are now open so if you know anyone who you think deserves an award, visit the MWOTY website to find out more. Nominations close at 5.00pm on Wednesday 29th April and the winners will be announced at a glittering awards ceremony on 26th June.
Happy Older People
FPC was also delighted to be invited to the official launch of the 2020 Happy Older People grants scheme at FACT in Liverpool last month.
Created by National Museums Liverpool, Happy Older People (HOP) is a network of organisations which promote age-friendly arts participation across the Liverpool City Region. The initiative brings together older people, artists, cultural organisations, community and health and social care providers.
FPC is supporting a round of grants of up to £300, known as 'HOP Pots', each of which will contribute towards the cost of a new partnership project, making it easier for older people to access the arts. The theme for this round is 'a celebration of life' so HOP is looking for projects which celebrate the lives and creativity of older people.
The event provided an opportunity for FPC team members to meet up with a range of organisations which have benefited from HOP Pot funding.
The deadline for applications is Friday 14th February so visit the HOP website to find out more about eligibility and how to apply.
Community Foundation – Merseyside Women's Fund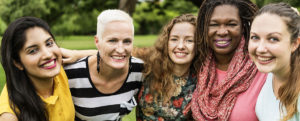 FPC sponsored the launch of the Women's Fund back in 2018 and since its inception it has distributed over £280,000 to grassroots organisations, helping women and girls of all ages that are experiencing issues such as period poverty, domestic and sexual abuse, social isolation and mental health issues.
Partners at FPC, Moira and Bernice are honoured to sit on the funding panels for the Merseyside and Lancashire Women's funds to help in the selection of the worthy projects in each region, which will each receive grants of between £5,000 and £10,000 this year.
Visit the Community Foundation for Merseyside and Lancashire websites to find out more about the successful projects.