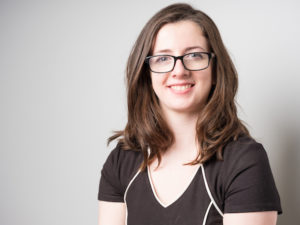 Chartered Financial Planner at FPC, Helen Thomas is celebrating her latest exam success this week having achieved Level 6 of the Chartered Institute for Securities and Investment's (CISI) Certificate in Advanced Financial Planning qualification.
The qualification is the first step to achieving the coveted Level 7 Diploma in Advanced Financial Planning, leading to the highest global certification available to financial planners in the UK, the Certified Financial Planner certification.
Last year, Senior Adviser at FPC, Paul Welsh won the coveted Certified Financial Planner Professional of the Year Award at the CISI's Financial Planning Awards recognising his achievements and contributions to the financial planning industry, so it's great news that another member of the FPC team has been inspired to follow in his footsteps.
There is a lot of hard work ahead though, as Level 7 involves the completion of a demanding technical case study involving a recommended 200 hours of study time, so it represents a huge commitment and takes real dedication.
That said, Helen is no stranger to hard work having attained Fellowship of the Personal Finance Society (PFS) in January 2021 which required a substantial commitment to study, tackling a series of examinations and qualifications needed to attain the title.
Helen comments: "I'm delighted to have passed this exam and to be continuing on my professional journey. I'm now ready to move forward and begin the case study to attain the Certified Financial Planner certification which puts me in an excellent position to advise clients."
Managing Partner at FPC, Moira O'Shaughnessy comments: "I stand in awe of our team who constantly stretch themselves on a professional and personal level to be the best they can be. We actively support their endeavours all of which benefits our clients who can be confident their financial planning is in safe hands."