As our clients and partners know, FPC is committed to making a difference to our clients' lives, but also those less fortunate.  Earlier this year we decided to turn our good intentions into a lasting legacy, the result of which was The FPC Foundation.

Established in partnership with our friends at the Community Foundation for Lancashire and Merseyside (CFLM), The FPC Foundation's primary aim is to fund projects that support financial education/inclusion, intergenerational activities and social mobility.  In response to the growing impact of the COVID-19 pandemic on the most vulnerable within our society, we decided that in our first year our focus would be on emergency funding.
It's been a busy year and The FPC Foundation is now in full swing, working with a whole range of organisations, and hopefully starting to make a real impact on the lives of disadvantaged people in our community: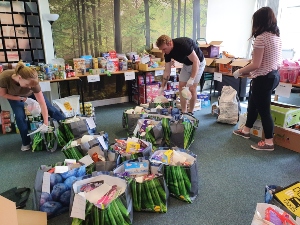 Venus Centre
Working with the CFLM, we directed our first donation via the LCRCares COVID-19 Community Support Fund to provider of front-line services for women, the Venus Centre in Bootle to help to cover costs for transport and petrol, baby food and nappies, food, toiletries and outdoor toys for vulnerable families and those in supported living, as well as offering hands-on support with bag packing and deliveries.
To find out more about how the LCRCares Covid-19 Community Support Fund has helped a third of a million of the most vulnerable people across the Liverpool City Region, check out the Community Foundation's video.
Woodvale & Ainsdale Community Centre
Based on our doorstep, this organisation usually provides activities for people in the local community but during lockdown the centre switched its focus to activities which can be enjoyed at home so our contribution enabled activity packs (containing a range of items including puzzle books, jigsaws, recipes, adult colouring books) to be distributed to older people in the local community in order to keep them busy at home until the centre can welcome them back.
Ormskirk St Helens Saints Basketball Club (OSH)
Our Investment Director, Mike Lea introduced us to this fantastic non-profit organisation where he is Club Manager/Coach. The club relies on player subscriptions and grants but with player numbers down due to Covid-19 restrictions, its ability to operate was being squeezed. FPC's funding covered the cost of facility bookings, new equipment, new kit for the squads and support for players who may not have the means to participate.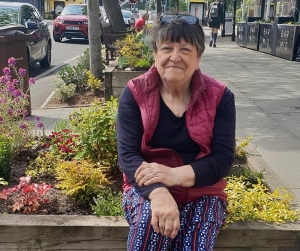 Ainsdale in Bloom
The village of Ainsdale is always bright and cheerful thanks to an amazing group of volunteers who work with local residents and businesses to continually enhance our surroundings throughout the year. Led by a truly inspirational lady, Brenda Porter, Ainsdale in Bloom is a worthy recipient of a contribution from FPC which will help to fund the team's preparations for the village's Spring transformation.  Brenda has also introduced us to Sandpipers, our next worthy cause…
Friends of Sandpipers
Friends of Sandpipers supports the Southport centre for Revitalise, a national charity that provides respite care in a holiday setting for disabled people and their carers.  Ainsdale legend and friend, Brenda Porter and a team of fundraisers help to promote the work of Sandpipers at a local level. Our contribution this year will subsidise the cost of breaks and renovation, repairs and maintenance work at Sandpipers.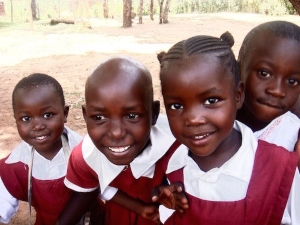 Big Give Christmas Challenge
We took the opportunity to double our contribution earlier this month by pledging our support to the annual Big Give Christmas Challenge and nominated two organisations that we've been working with for a while, House of Memories' 'Connect My Memories' Project and The Mango Tree's Skills for Life Project.
Hot off the Press
This time of year is particularly difficult for many charities and the situation has obviously been compounded by the pandemic, so we were keen to allocate some emergency funding to more organisations within our local community during December and in particular, groups working with families to address food/meal shortages over school holiday periods.
CFLM has made us aware of a group of organisations in our area which support children, young people and their families.  Partner at FPC, Bernice Blundell comments: "We decided to establish The FPC Foundation to give greater structure to our charitable giving and we are extremely fortunate to have the support of CFLM. Through their network they have given us the opportunity to reach a wider range of causes and more importantly, act quickly at this time when our support is needed most. After Christmas we plan to turn our attention to longer term grant making and focus on education and young people."
Each of the following organisations have received a contribution this month:
Home-Start Southport & Formby is a voluntary organisation which provides regular support, friendship and practical help to families under stress in their own homes to prevent family crisis and breakdown. Our funding will provide access to supermarket gift cards, as well as contributing to fuel costs so that the families can make their own choices and retain their dignity.
Parenting 2000 runs a range of services that provide emotional and practical support and information targeted at vulnerable children, young people and families in the community. FPC's donation will allow around 150 Christmas stockings to be distributed to those who have suffered hardship during the pandemic.
Venus Centre – our latest contribution will be focused on food and fuel vouchers for families over the Christmas period.
Litherland Youth and Community Centre (LYCC) works with local people to provide activities, advice and practical support to young people aged 8-18 predominantly but also runs an OAPs luncheon club and activities for all ages in its community garden. Our funding will provide food hampers and toys for the children.
Netherton Park Community Association is a community hub run by local people to support vulnerable and disadvantaged families by bringing people together to improve social integration and reduce harmful behaviours and lifestyle. With FPC's help essential personal and domestic hygiene products, energy prepayments and educational resources will be made available to those who are in crisis, struggling to cope or those whose incomes have been lost or reduced due to the pandemic.
One Knowsley has collaborated with community organisations, social enterprise and independent businesses to establish The Knowsley Kitchen. Our donation will support households who need a little help at this time by providing Christmas feast boxes enabling families to have access to fresh produce via a weekly drop off. Guidance and recipes will allow all family members to not only get involved with meal planning and cooking but to develop skills in food preparation and cooking to build confidence and family cohesion.
The Paper Cup Project works with homeless people on the streets of Liverpool, providing food, drinks, blankets and general support for people sleeping rough.
After Christmas we plan to turn our attention to longer term grant making, with a focus on education and young people.  We'll be keeping you up-to-date on our work with all of the above organisations during 2021 but in the meantime, we wish you all a happy and healthy Christmas and New Year.